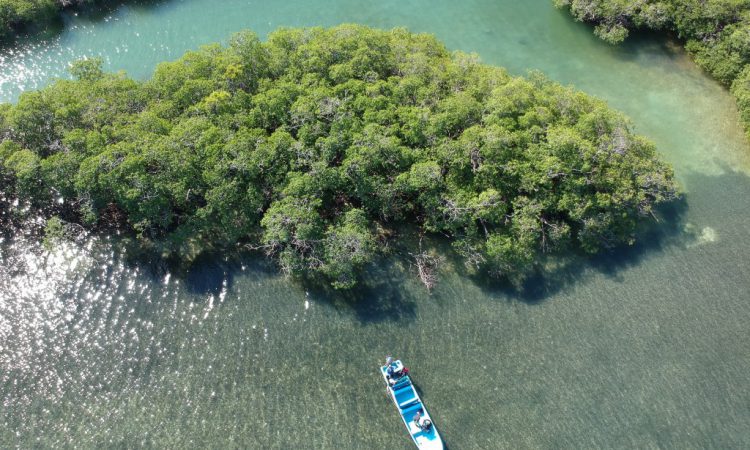 Some islands we featured recently are off of the coast of Placencia, a long peninsula that pulls south along the southern tip of Belize. This little gem sits a little further north, off Hopkins Village, which cuts about an hour from the driving time from Belize City, the nearest airport. Twin Caye is at the end of a chain of islands, and sits in an idyllic location right by the Belize Barrier Reef.
Location
Hopkins is a tourist friendly and popular small town in the south-east of Belize, about 2-2.5 hours drive from Belize City and 1.5 hours from the capital city of Belmopan. Belize City boasts a small but bustling international airport that services Canada, the United States, Mexico, Panama, Colombia and other major flight hubs.
Hopkins is less developed for tourism than its neighbor to the south, Placencia (which is accessible by boat from Twin Caye as well), but it perfectly located for fishing trips, diving, water sports, etc.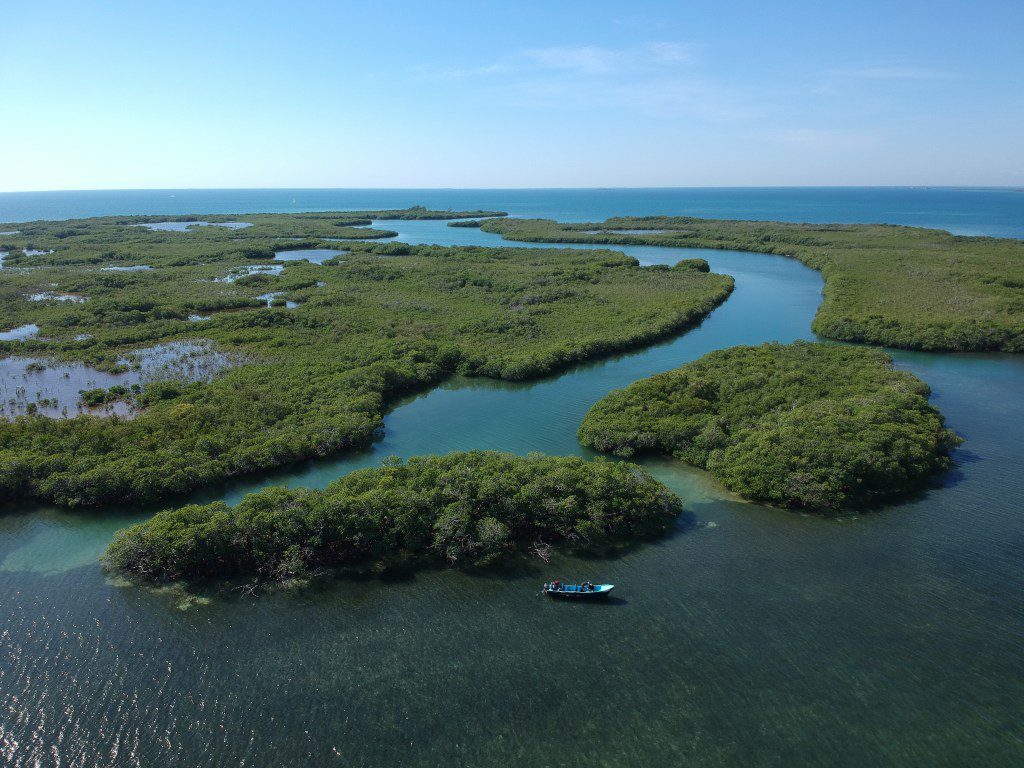 What is around the island?
There are several islands in the archipelago that Twin Caye sits within, though they are all uninhabited. There is still plenty of open sea! The island itself is heavily covered in mangroves, but the ground underneath it is solid and after clearing would be buildable. We believe it would be relatively simple to restore the island to its former glory. Water in every direction is crystal clear, and there is deep and calm water on the east side of the island for docking boats.
Diving is the main draw of this island. It sits no more than 1km from Belize's famous Barrier Reef, second only to the Great Barrier Reef in Australia. At the end of a chain of islands, half of the island has a completely unobstructed view of the open sea, and it's a sight to behold! It can be expected that diving will be a main attraction if we take this spot. In addition to the reef, it should also be noted that the Blue Holem another famous diving spot, is about 2 hours away by boat.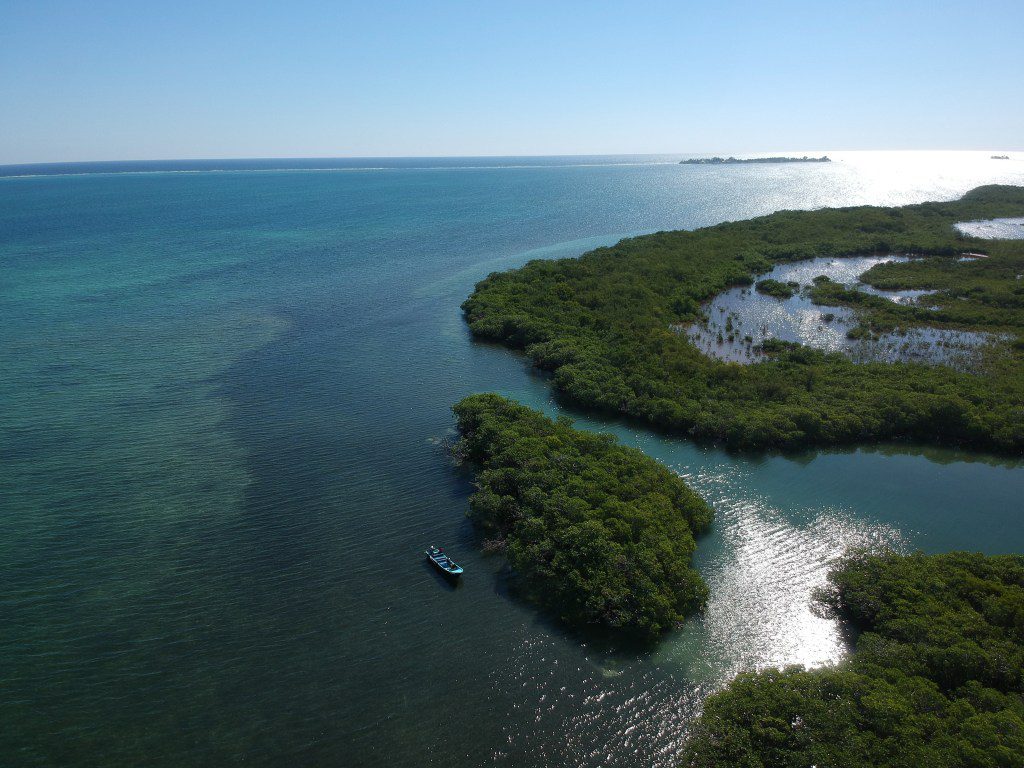 In the photo above, Twin Caye (by the boat) can be seen at the edge of its island chain, and in the distance can be seen a white line, which is the edge of the Barrier Reef, where the open ocean breaks against the coral.
How big is the island?
The island is 0.6 acres (0.25 hectares), which is admittedly on the small side, but that is not inclusive of the 66 foot (20 metre) setback for all water properties, which results in a lot more land than advertised. In this case, with the setback we are looking at about 1.75 acres (0.71 hectares).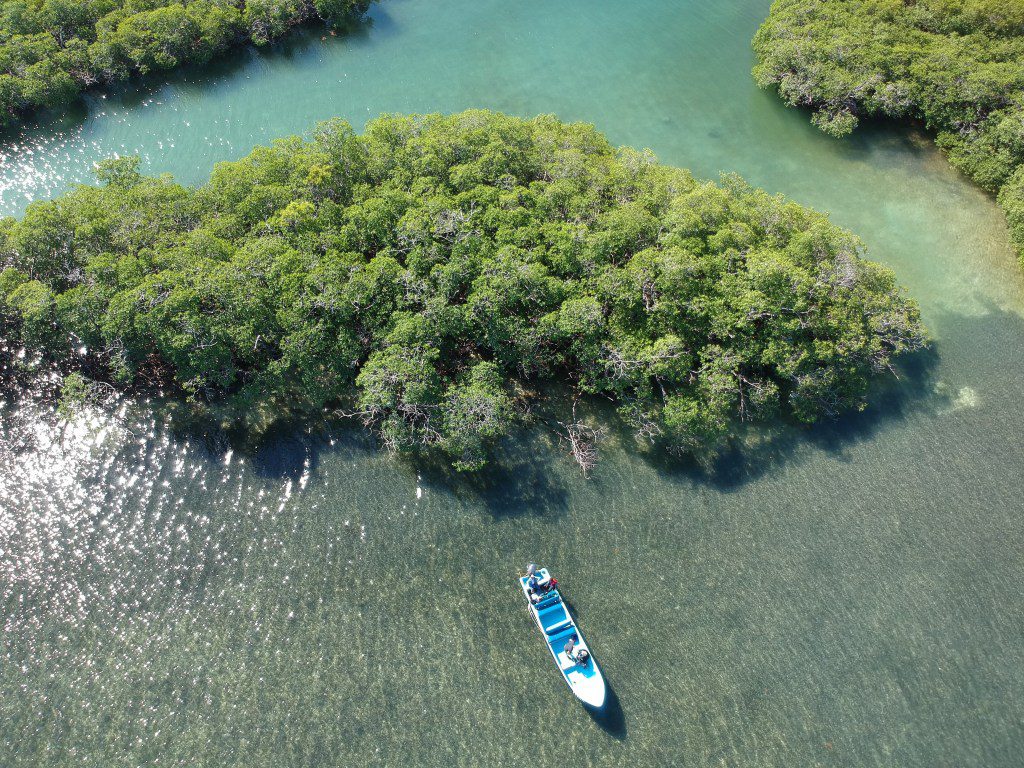 Is there any infrastructure?
Nope! We would be looking at reasonable costs to build, however, and we have been speaking with developers and contractors in the area to get an idea of that cost. It would certainly not be inconsequential, but is certainly within our budget.
Are we buying the island?
Not yet! But we like this option and think its worthy of consideration.
Have any questions? Want to get involved? Email us! Use the contact forms on this website to contact our founders directly!