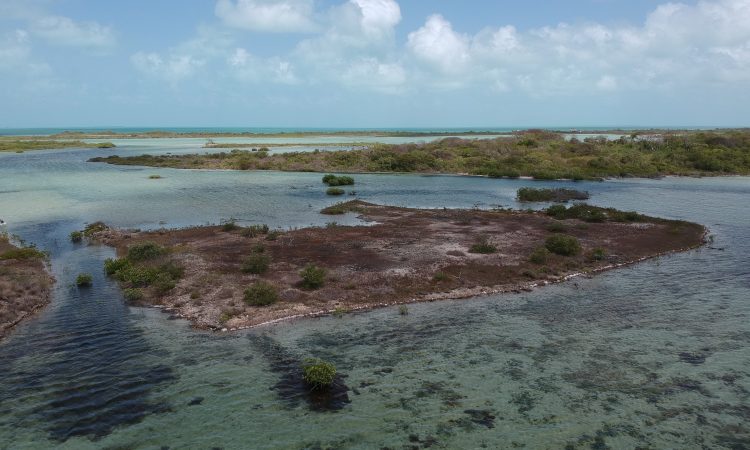 30-minute boat ride from San Pedro town, inside the "lagoon"
USD $165,000 (within budget)
Orchid 1 Caye (not to be confused with its slightly bigger neighbor, Orchid 2) sits in the 'Goldilocks' zone outside of San Pedro. The parcel is the right size (more on that later), it's right in our price range, not a crazy distance from civilization, but still quite remote!
Location
Orchid 1 is separated from Orchid 2 by a small channel. It was difficult to land on Orchid 1 due to shallow water, but we were able to land on Orchid 2 and we crossed by foot through the channel, which was only about 15 steps. Orchid 2, while very close, is completely undeveloped.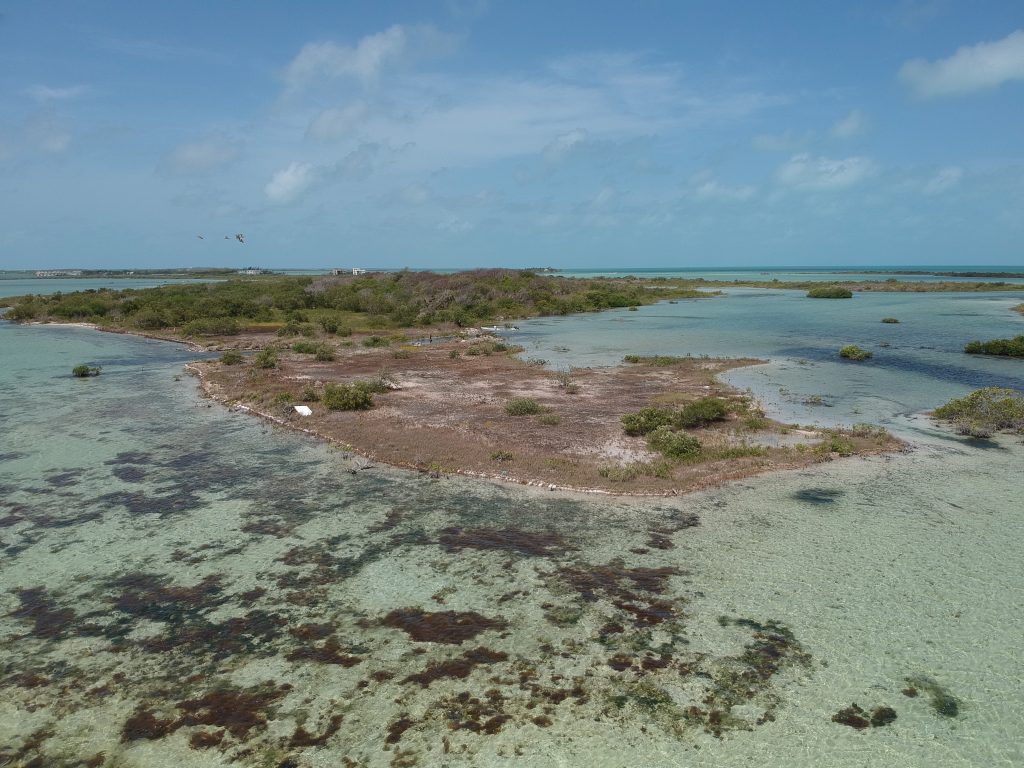 San Pedro town is a popular tourist destination for divers, boaters, beach bathers and party-goers. It can be accessed by regional airlines Maya and Tropic Air and multiple daily ferries to Belize City and Caye Caulker, as well as a twice-daily ferry to a nearby port across the Mexico border.
The island of Orchid 1 is within distant view of civilization on Ambergris Caye, but far enough that you cannot hear anything (unlike at Bone Fish Caye).
The lagoon is off of Ambergris Caye's west coast. They call it a lagoon because the water in the lagoon is protected by Ambergris, so we were protected from the waves of the 'open' ocean (though all the islands we've seen in Belize are behind the barrier reef which keeps major waves at bay). The water is often shallow, but a single engine boat can get through it (slowly in some parts due to the depth).
What is the island like?
The property is very clear, solid ground! Not a single mangrove! Access was difficult from the boat, but once on shore we were able to walk comfortably around the entire property. It could be built on right away – bedrock is only a few feet down here.
The property size is still up for debate. Various sources, from the agent who represents the owners to a set of property plans and surveys we studied, list the size as between ¼ acre and 1.5 acres (0.1-0.6 hectares). The reality probably falls somewhere in the middle: from walking it, it feels like somewhere between ½ – 1 acres (0.2-0.4 hectares). As with all Belizean islands, we would be able to reclaim the 66 foot, 30-meter government setback, which could expand the total usable area significantly, though we would only be able to build on the property we legally own.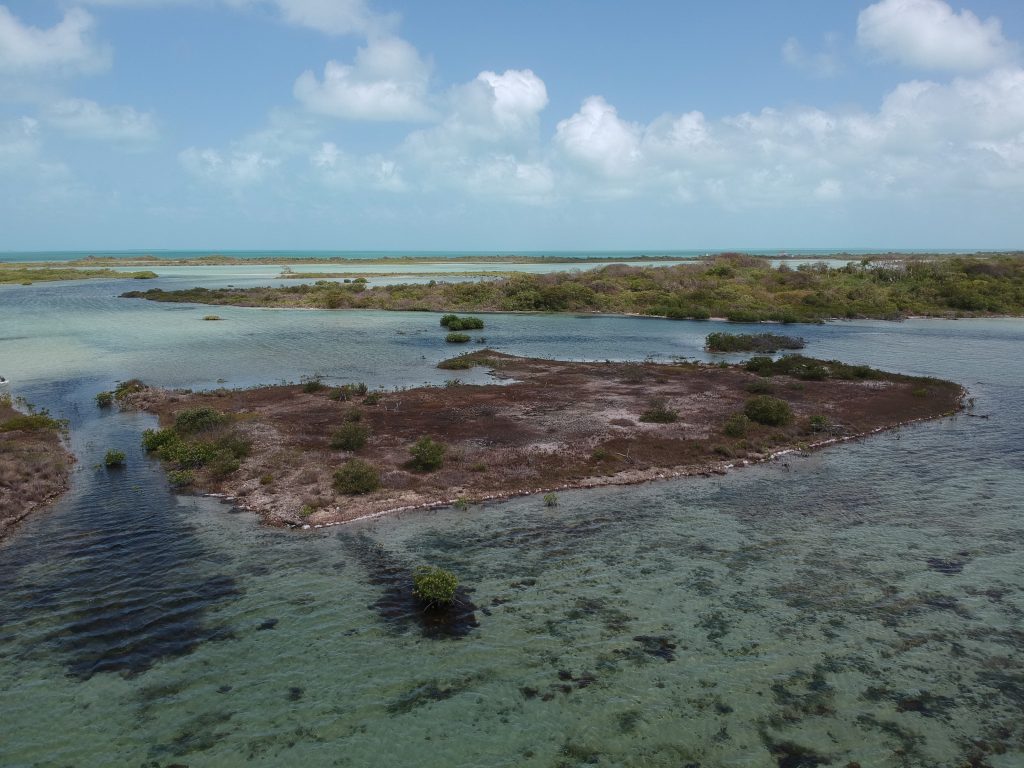 The island is very flat, with ground level roughly 0.2m above sea level at most. There are few waves but flooding could be a real concern in any large storms. There is currently no development on the island, but it's a blank slate we could build on right away.
There is good mobile phone signal on the island.
Are we buying the island?
This one fits right in with our budget. The island size is pretty good, and we could make proper use of the area in any number of exciting ways. The location is pretty good, too. Orchid 1 Caye sits not too far from San Pedro. Finally, it would require zero work to clear the land and fill it in, and all of that comes with a cost, so banking that saving is huge!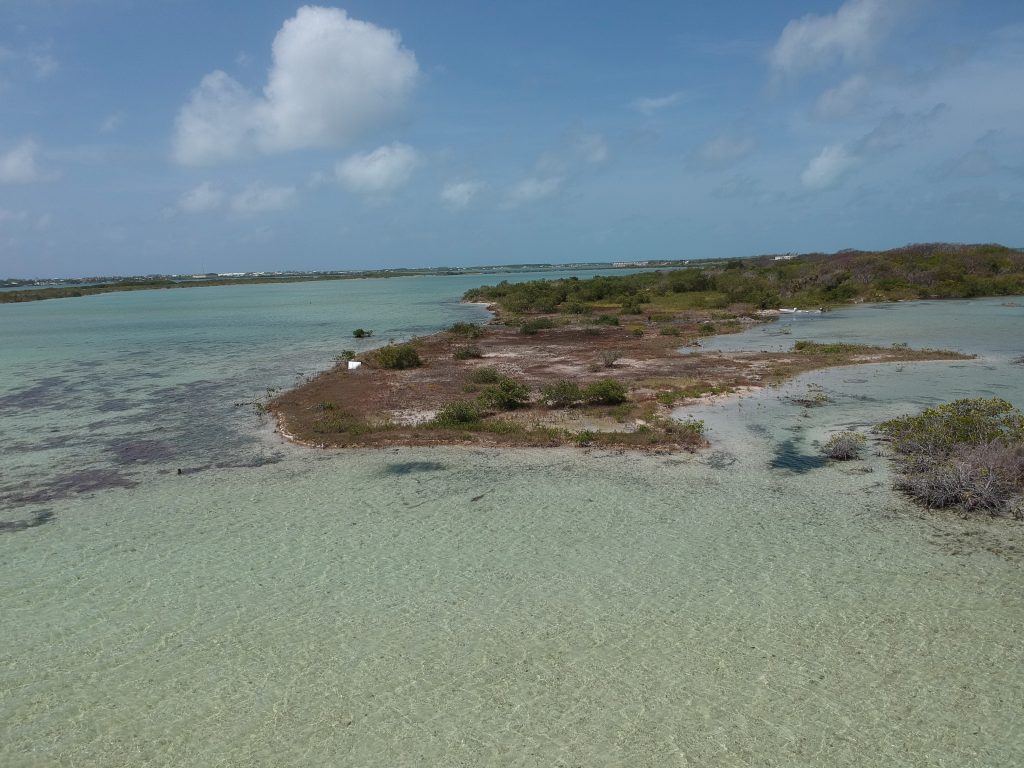 San Pedro, Belize is a well-traversed tourist town nearby. Orchid 1 is very isolated in a highly attractive sense, but it is accessible by boat and has good cell reception. There is more than enough rainwater to provide consistent freshwater access.
We have lots of momentum on this project with more investors coming on board all the time and this island offers a lot of things our investors and our future customers are looking for. Is this the one?
Have any questions? Want to get involved? Email us! Use the contact forms on this website to reach our founders directly! Let's Buy An Island!