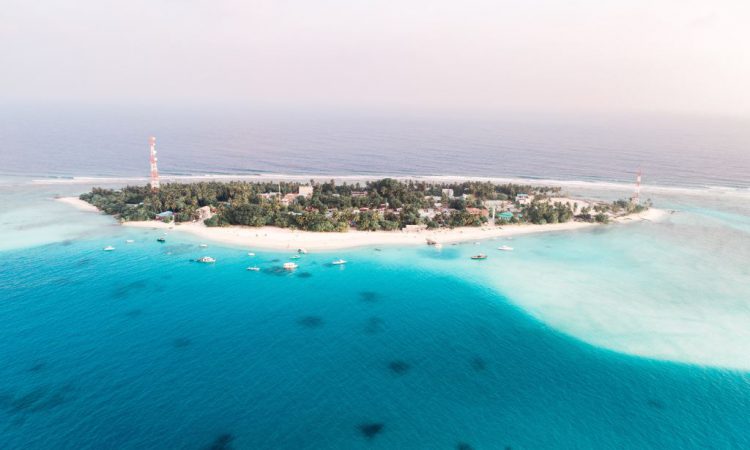 Join the group crowdfunding their own utopian island micronation
For immediate release:
A share of the world's very first crowdfunded private island is still up for grabs, with organisers today putting out a final rallying call for the adventurous, the visionary, and the democratically inclined to share in their dream of founding an independent island micronation.
Starting as an ambitious aspiration but quickly becoming a reality, the Island Buying Group has already raised hundreds of thousands of dollars since its inception earlier this year – all part of their push to buy a slice of paradise on which to build the democracy of their dreams.
As the group of associates, friends-of-friends, and future business partners nears its funding target, and the hunt for a suitable location to build their island utopia comes closer and closer to fruition, the Island Buying Group is offering other would-be investors the chance to become part of history in the making.
The Island Buying Group's founder and soon-to-be Head of State, Marshall Mayer explained:
"Buying a private island is something we traditionally associate with the super rich and powerful, but that just didn't seem fair to us. So we did the research, worked our sums, and realised that the right group of likeminded average Joes like us could afford to club together and buy our very own island paradise.
"Then we thought, why not take this further? If we're going to be in charge of our own island, let's really make it stand for something. That's why our island is going to come with its own rules, constitution, and system of government – with all major decisions being made democratically by each and every one of us that has invested in the dream."
Interested investors and those who want to find out more about the project are encouraged to visit www.letsbuyanisland.com. All investors in the Island Buying Group will have a say in how the new nation will be governed (wihin the rules of the host nation of course). Some of the group's founding members have already been voted into key positions to maintain momentum, including the group's Prime Minister-designate, Jodie Hill:
"As well as a financially sustainable business venture, we want our island to represent a fresh opportunity to examine democratic values and take a stand for them. That's why we're opening up the investment opportunity to people outside of our existing networks – a true democracy requires diversity of thought and people to thrive, and that's exactly what we're hoping to attract.
"We're conscious that while we have kept shares in the island affordable, it might not be the right move for everyone who is interested in our journey. For that reason, we're also offering potential future visitors the chance to buy citizenship, and even become a Lord or Lady to become part of the early history of our very unique nation."
After research into private island prices and mutual group consensus, the Island Buying Group decided to push for a total of around 120 – 150 investors to club together for an investment in the region of $400,000 – the estimated amount needed to purchase a suitably accessible island, pay for development and infrastructure, and ensure that operating costs can be covered.
Well on the way to achieving that goal, a major part of the Island Buying Group budget has been used to invest in a Cayman Islands corporation operated and owned by its members and investors, run by a board of directors according to a corporate constitution, with all investors being protected by corporate law. The group have already made site visits to a number of islands located off the shores of Belize, Borneo, Malaysia and others, and are now voting to create a short list of options, with the plan of establishing a permanent island base in 2019.
Notes to editors
For further information about the Island Buying Group, its aspirations and progress towards them, please visit www.letsbuyanisland.com
For specific media enquiries, please contact Marshall@letsbuyanisland.com