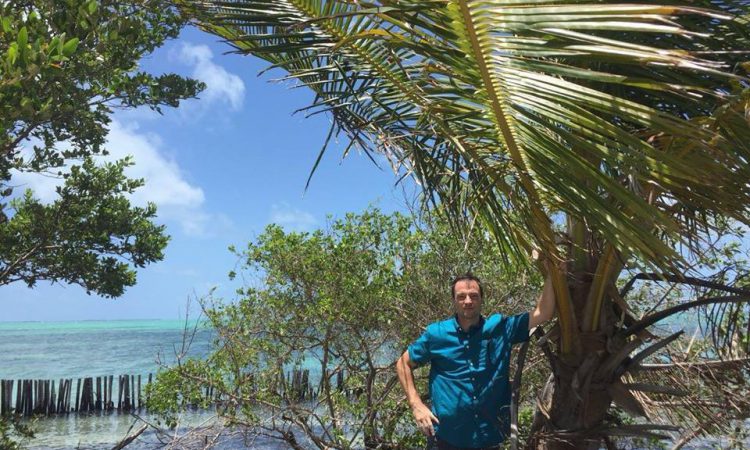 In December 2019, this ambitious project finally achieved something no group like ours had ever achieved: we actually bought an island! Many had tried, but we succeeded.
Read through to see what we bought, what we plan to do with it and how you can get involved!
Introducing: Coffee Caye
Coffee Caye (pronounced "Key", meaning "Island" – both words can be used interchangeably) came up as an option and something of a surprise on the tail end of our first visit to Belize in 2018, just before it was officially put on the market. Most of our scouting party had ventured home, but one lone Islandian pushed on, and what he found was almost too good to be true.
We had visited almost a dozen islands in our research trip, and all of them had some form of disappointment to them. They were too small, too far from shore, too hard to get to, too expensive, or too swampy. In some cases, they were all of these things! These other islands had even begun to sour our opinion of Belize has a host nation, even though on paper it had appeared perfect. The country is tropical, stable, has well-established property law, stunningly gorgeous, and its residents speak both English and Spanish. The seafood is fresh, and the beer is cold.
But Coffee Caye wiped out all our concerns and here we are, proud owners of our own private island in the Atlantic/Caribbean!
About Coffee Island Itself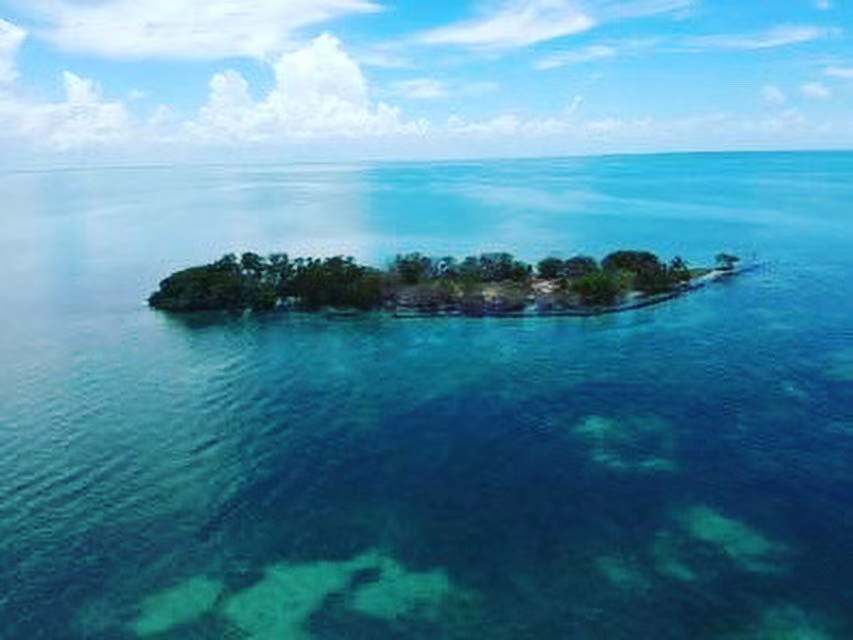 The striking advantages of Coffee Caye starts with its proximity to Belize City and Belize City's proximity to a major international airport. The island is about 7km off the coast of Belize City, reachable in about 15 minutes by boat. Belize City itself is only 20 minutes from the country's only international hub, which serves names like American Airlines, Delta, United, AeroMexico, Sun Country, Air Canada, Avianca, Southwest, British Airways, and more. On a good day, you could leave a city like New York City at 8am and be on your own private island in time for a late lunch.
Next is its relative isolation, despite its accessibility. On a clear day, you can still see the tips of Belize City's tallest buildings – only 8-10 floors high – grazing the distant shore while standing on Coffee Caye. The island may be highly accessible, but it is secluded, remote – you feel alone in the best way possible, surrounded by salty sea air, water lapping on the shore, and palm and mangrove trees swaying in the wind.
Third, this was a real island. Not to say the others we had looked at were fake islands, but this was the type of island that, when you stand on it, is exactly the kind of thing you picture when you closed your eyes and thought of a tropical island as a child. There are no mangrove swamps or noise, just firm ground, a gorgeous 360-degree view, and a sizeable property to relax on. It was ready to build on (many others were not), it had 4G/LTE cellular service from Belize City, it had grass and birds and rocks and trees and open sky (many were completely forested, devoid of life, or pure swamp). It had everything but a building.
750 metres to the south of Coffee Island is another, larger island with some minimal development. 10 km to the east is St George Caye, formerly a British military base, which is now partly abandoned but also has some fairly high-end properties in use. Beyond that is the coral reef which is around 12km away.
What will we do with the Island?
The island is surrounded for about a third of its perimeter on the north and eastern sides by 'palmita' stakes forming a low wall roughly between 3 and 8 metres offshore. These were set up as a cost-effective form of erosion control. Over time we intend to add additional erosion control measures, such as planting mangrove and palm trees, stone jetties, and potentially some stone walling.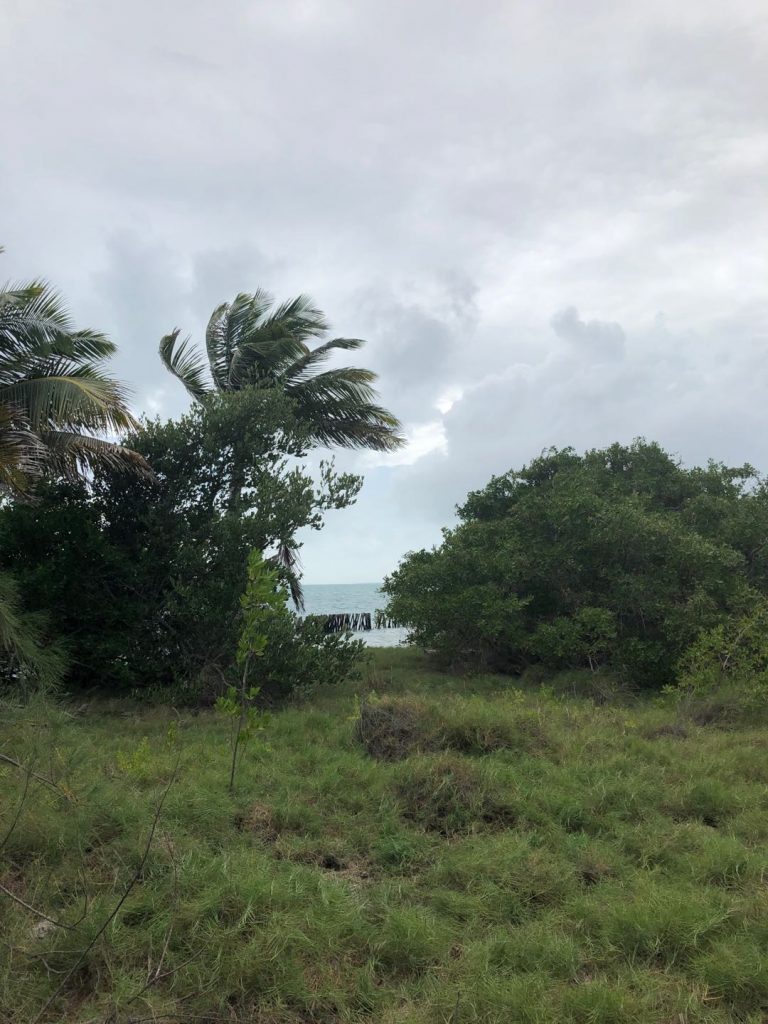 The northern part of the island is quite open, with palm trees, other shrubs, and grass. There are several small beachy areas, with sea grasses growing in the sheltered area inside the palmita fence. The southern part of the island is more overgrown with mangroves. We will want to expand the beaches and plant some trees, the best-looking and most natural form of erosion control.
The island is almost completely flat, with ground level roughly 0.6 m above sea level. There is currently no development on the island. The exact scope of what is being built is still up for debate amongst IBG Partners, however the most likely mode of construction will leverage the construction and disaster risk reduction preparedness experience of the Leadership Team to build storm resistant, sustainable, pre-fabricated construction in order to cut down on costs and reduce ongoing maintenance costs.
The island at present is about 1.2 acres (0.5 hectares). Included in the sale is the space out to the palmita fence which we could backfill with dredged material to increase the space available to 1.5 acres (0.6 hectares). In time, we are permitted to extend the size of the island by 20m in every direction, part of a set-back that is allowed under Belize Law. This would increase the size of the island to more than 3 acres (1.2 hectares)!
Where do I come in?
We bought the island, achieved the dream, but we need you to help us build on it and make the dream a reality!
We are currently raising funds to support construction on Coffee Caye, in order to get it up and running in 2021 as the coolest darn hotel you can find on a budget!
Investors will have cheap/free stays on the island, as well as receive a portion of any profits we may distribute. If the island and/or business is ever sold, investors will be entitled to a portion of sale proceeds as well.
So contact us! Ask us the hard questions. Let's talk about where you might fit in and how we can get you involved!