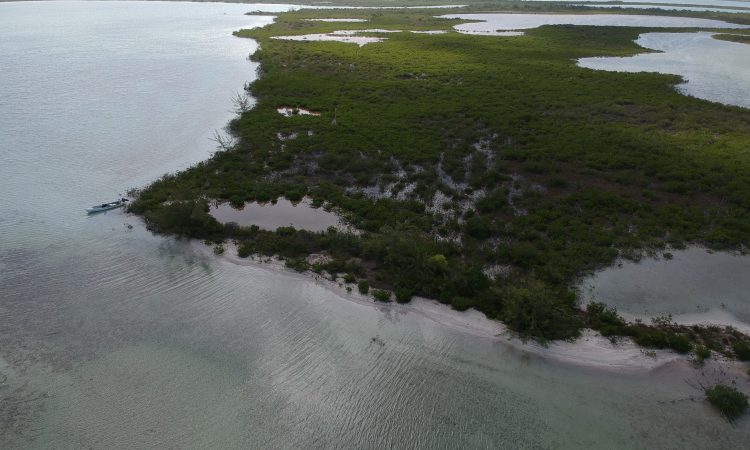 50 minute boat ride from San Pedro town, inside the "lagoon".
Circa USD $250,000 (top end of budget).
A really great-sized parcel we viewed is Bracelete Caye. This was not in our itinerary but if someone is going to show us an island that is in our price range, huge, and we are already on the way, we are happy to say 'yes please!'
Location
Bracelete Caye is comprised of a few parcels, each separated by a small channel. Two of the larger adjoining parcels are for sale, and together they constitute about $250,000. The island is almost an hour from San Pedro, Belize to the north (on the way to Mexico).
San Pedro town is a popular tourist destination. It can be accessed by regional airlines and regular ferries to Belize City and Caye Caulker, as well as a twice-daily ferry to a nearby port across the Mexico border.
The island of Bracelete is beautifully remote, and with the time it takes to get out there you earn the remoteness.
The lagoon is on the west side of Ambergris Caye. They call it a lagoon because the water in the lagoon is protected by Ambergris, so there were no waves. The water is often shallow, but a single engine boat can get through it (slowly in some parts due to the shallows).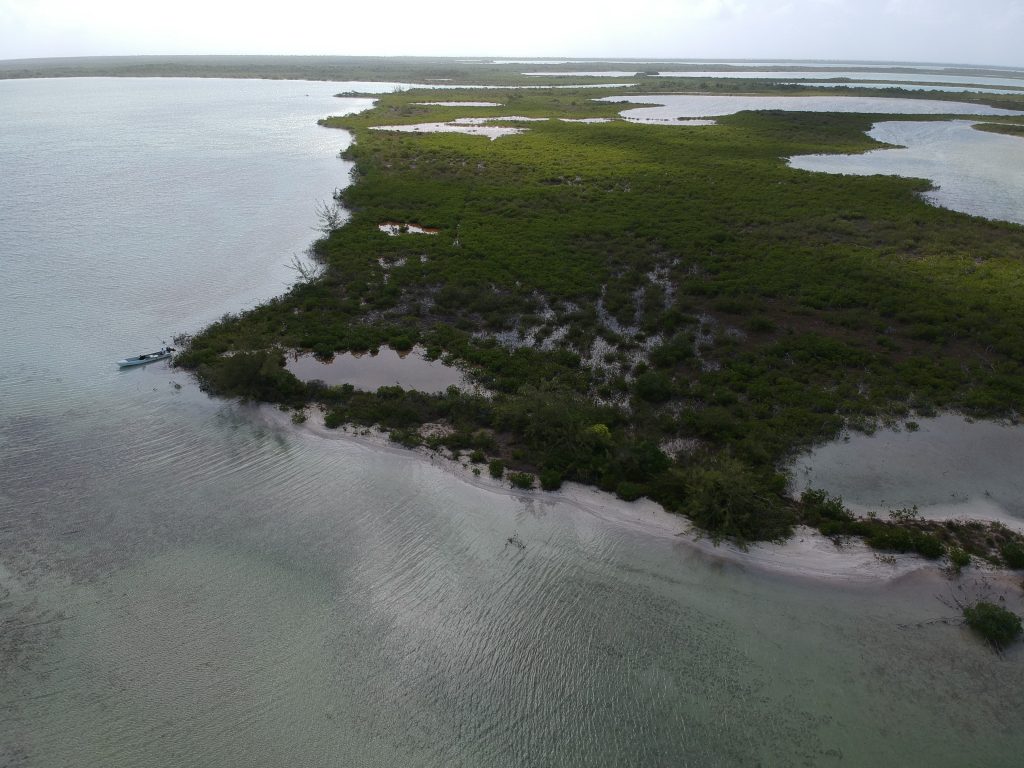 Oh! The best part? We would be neighbors to none other than Leonardi Di Caprio! He owns a massive, 100 acre island, around 15 minutes from Bracelete, which he is developing it into a sustainable eco-resort with 80+ villas completely off grid. There are worse neighbours to have!
What is the island like?
The property is quite swampy and covered in mangroves. Access was difficult – though we could land on the shore just fine, we had limited area that we could walk around, as there was very little hard ground where we landed. It would require a lot of filling, though we could do it in segments over time and develop it in stages. For now there's a pretty little beach on the south side.
The land all together is more than 7 acres. As with the other islands we've explored in Belize, we would be able to reclaim the 66 foot, 30 meter government setback, which could expand the total usable area significantly.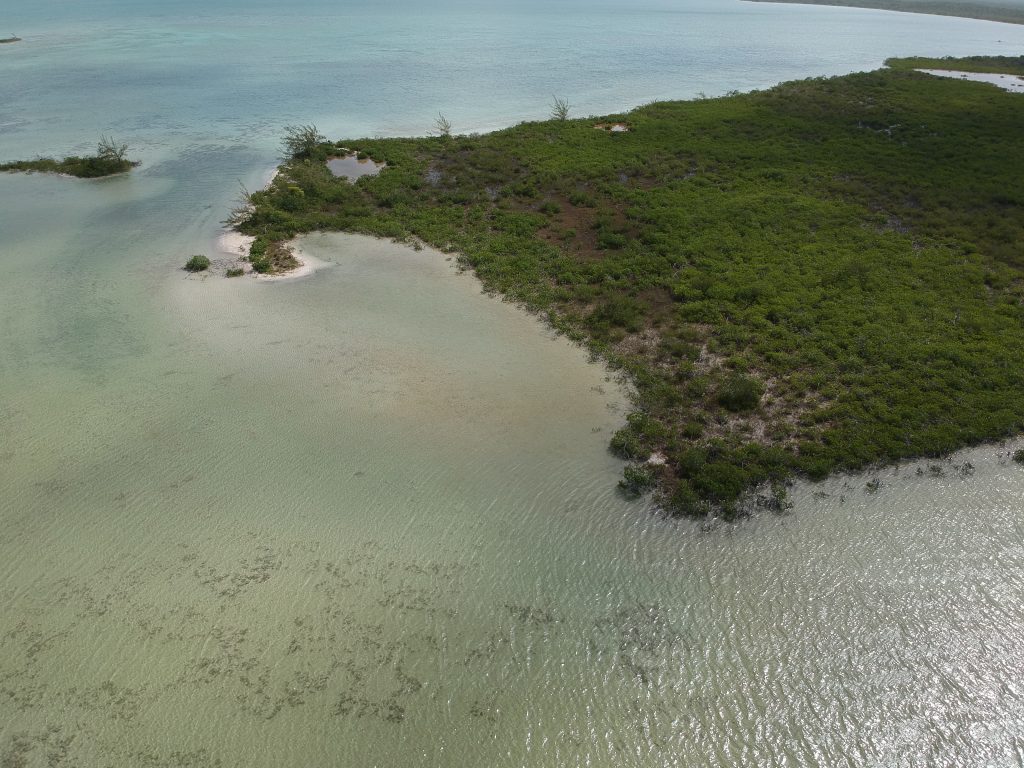 The island is pretty flat, with ground level roughly 0.5 – 1m above sea level. There is currently no development on the island (all mangroves).
There is good mobile phone signal on the island.
Are we buying the island?
This one would take some deliberations. The island size is fantastic, and the price is within budget, but the location is a little more remote than expected. It would require an awful lot of work to clear the land and fill it in, and all of that comes with a cost.
It's near a well-served tourist town. It is very isolated in a highly attractive sense, but it's accessible by boat and has good cell reception. There's more than enough rainwater to provide consistent freshwater access.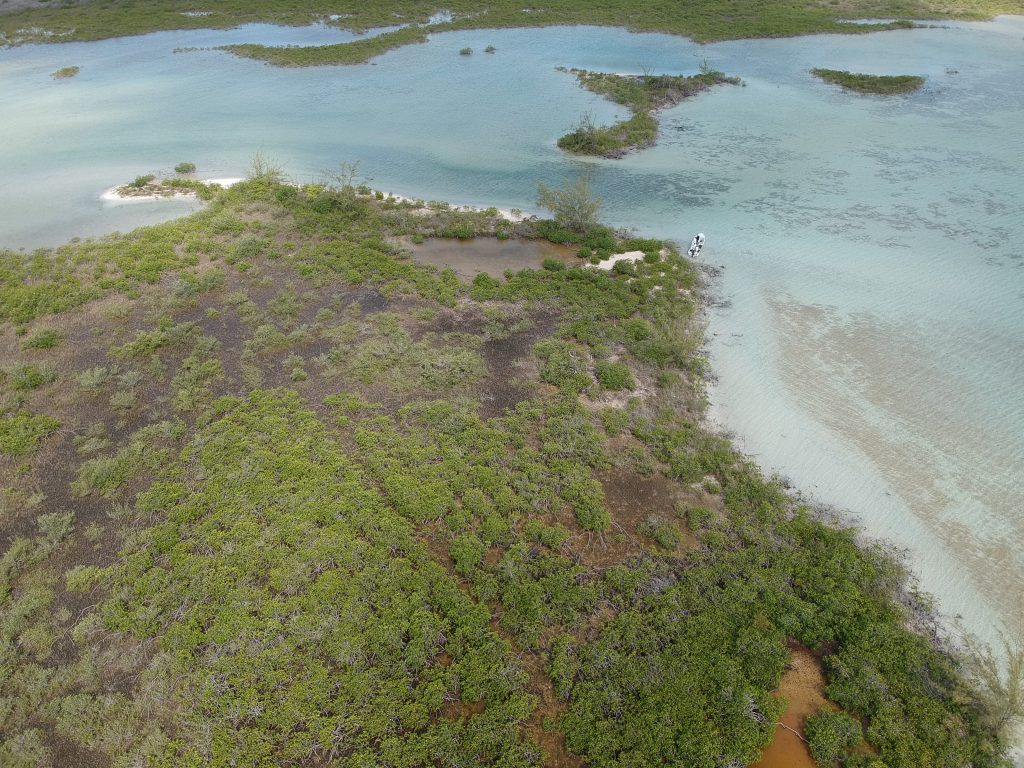 We have lots of momentum on this project with more investors coming on board all the time and this island offers a lot of things our investors and our future customers are looking for. But is it everything?
Have any questions? Want to get involved? Email us! Use the contact forms on this website to reach our founders directly!